7 Ways to Use Lemons for Beauty….. - Page 3
---
---
4. Lemon provides skin care
Lemon is very helpful for those people who have oily skin. Before sleeping squeeze one lemon and use a spray or cotton apply it on your face. It is best to implement this process overnight because you shouldn't expose yourself in the sun. Thanks to its astringent characteristics, it will noticeable improve the skin's appearance and stimulate the excess oil removal.



5. Use lemons as nail whitener and strengthen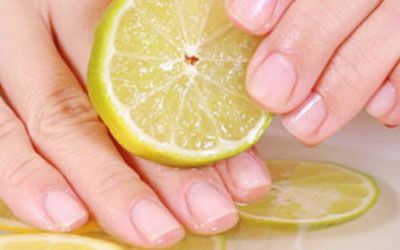 The lemon is perfect for your nails, it will strengthen them and will remove any marks from them. Mix some lemon juice with 2 tablespoons of olive oil and then put it on your nails.
---
---
---
⚠

Disclaimer:
All information, data, and material contained, presented, or provided on

Dafcuk

.com is for awareness purposes only. It is not to be construed or intended as providing medical or legal advice. The decisions you make about your family's health care are important and should be made in consultation with a competent medical professional. We are not physicians and do not claim to be. Any views expressed herein are not necessarily those held by

Dafcuk

.com